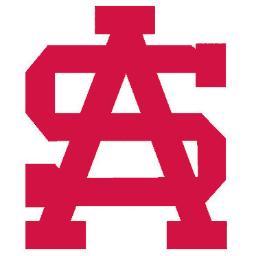 The South Alabama baseball woes continue as they drop their third-straight game and their fourth-consecutive non-conference game of the season in a shutout against Southeastern Louisiana.
SLU's Kyle Cedotal and Gage Pickett combined to shutout the Jags 5-0 at Eddie Stanky Field. Cedotal threw a career-high 7 1/3 innings allowing just three hits while striking out four with three walks. Pickett tossed 1 2/3 innings of relief with three strikeouts and two walks.
Jared Gates (1-4) suffered the loss for the Jaguars after tossing 5 2/3 innings and allowing just one run on seven hits with five strikeouts and two walks.
SLU (24-13) got on the board in the top of the second inning after a leadoff single and stolen base put the runner on second base. Then a two-out RBI single by would drive the runner home.
In the top of the seventh, SLU would score two more runs after a one-out walk would put the first runner on base. A single through the left side of the infield would advance the runner to third base on a hit-and-run. A wild pitch by Matt Bell would bring home the runner on third. Then a two-out RBI double down the right field line would score the second run for a 3-0 lead in the seventh inning.
Then in the top of the eighth, SLU would load the bases with one out on back-to-back singles and a walk. An RBI single to center would score two runs for a 4-0 lead. Then one batter later they would score the final run of the game on an RBI groundout to shortstop.
The Jags fall to 16-20 on the season and will travel to Western Kentucky this weekend for a three game series.
The Jags are fighting to stay in the top eight of the SBC Baseball standings so they can not only host the SBC Championships, but also participate in them. Currently the Jags sit in the eighth and final spot with a 6-8 conference record ahead of Georgia State (5-10) and UALR (3-12).
1. UL Lafayette (34-4, 14-1)
2. Arkansas State (20-16, 10-5)
T3. Texas State (19-17, 8-7)
T3. UT Arlington (16-20, 8-7)
T5. Western Kentucky (19-17, 7-8)
T5. UL Monroe (16-22, 7-8)
7. Troy (19-18, 6-8)
8. South Alabama (16-20, 6-8)
9. Georgia State (17-20, 5-10)
10. Arkansas-Little Rock (13-20, 3-12)
South Alabama's Ashleigh Ryals took over the lead in the Sun Belt Conference Championships on Tuesday after shooting a 3-over par 75 at Steelwood Country Club in Loxley, Alabama.
The senior started 5-over through the first seven holes before rebounding with birdies on holes 8 and 9 to close out the front nine. She then recorded an even-par 36 on the back nine after a bogey at 11 followed by a birdie at 12.
Elisa Axelsen played the front nine at even-par after a birdie at the third. Four bogies on the back nine would put her at 4-over for the day and moving her up to 13th place.
Carianne Wright posted a 10-over par 82 and is tied for 22nd place.
Caroline Beebe shot an 8-over 80 in the second round after going 4-over on the front nine and the back nine. Ingrid Hagen shot a 7-over par 79 for a two-round total of 158 for both of them.
Troy continues to hold onto the top spot with a two-round total of 600 and +24 for the tournament. Texas State is second with a 606 total for the two rounds and +30 for the tournament. The Jags are in third place with a two-round total of 614 for a +38 for the tournament. ULM moved up to fourth place and four shots behind the Jags with a two-round total of 618 for a +42 for the tournament.
UALR is in fifth place (623, +47), Georgia State is sixth (626, +50) with Arkansas State and Western Kentucky tied for seventh (632, +56).
Ryals (148, +4) holds a one stroke lead going into the final round today with ULM's Alison Knowles and Troy's Brooke Spinks tied for second place (149, +5), four tied for fourth place two strokes back at +6 and two tied for eighth place at three strokes back at +7. Elisa Axelsen is the next-highest Jaguar at 13th place and six strokes back.
The final round begins this morning with Hagen teeing off at 8:55am, followed by Beebe at 9:04, Wright at 9:13, Axelsen at 9:22am and Ryals at 9:31am.
South Alabama's Locke St. John was named the Sun Belt Conference Pitcher of the Week on Monday by the conference office in New Orleans, Louisiana.
St. John, a 6'1″ junior from Pell City, Alabama, tossed seven innings in combining for the Jaguars second shutout of the season. He only allowed three hits with two strikeouts in the series opener against Arkansas State. He only allowed two ASU runners to move into scoring position in the seven innings.
St. John is the first left-hander to win the SBC Pitcher of the Week honrs this season and the first Jaguar to be honored since Jarron Cito on March 25, 2013.
He ranks second in the conference with an ERA of 2.68, is tied for fourth in runs allowed with 18 and is fifth in innings pitched with 57.
The Jags will host Southeast Louisiana this evening (if field conditions permit) prior to traveling to Bowling Green, Kentucky for a three game series against Western Kentucky.
The first round of the Sun Belt Conference Championship saw South Alabama's Ashleigh Ryals shoot a 1-over par 73 to tie for third place on Monday at Steelwood Country Club in Loxley, Alabama.
The senior from Gulf Breeze, Florida played the front nine 1-over after she birdied the second but bogeyed the next two holes. Another bogey at the sixth moved her to 2-over but she would birdie the eighth to get back to 1-over. Starting with nine, she would par the next eight holes before she bogeyed the 17th but ended the round with a birdie at the par-five 18th to shoot even par on the back nine.
She will start the second round on Tuesday just three shots off the lead in a tie for third place.
Carianne Wright shot a 3-over par 75 as she is tied for eighth place.
Elisa Axelsen is 6-over and tied for 19th place along with Caroline Beebe. Ingrid Hagen is 7-over tied for 21st.
Troy currently leads the team standings at +3 with Texas State in second place at +12 and USA is tied with Arkansas-Little Rock at +16. Georgia State is +24 in fifth place, Western Kentucky and Lousiana-Monroe are tied for 6th with +28 and Arkansas State is in the eighth and final place at +30.
UALR's Sofia Barglund and Troy's Fatima Fern Cano are both tied for first place after shooting a 2-under 70 in the first round.
Hagen will be the first Jaguar on the tee this morning at 9:25am, followed by Beebe at 9:35am, Axelsen at 9:45am, Wright at 9:55am and Ryals at 10:05am.
Softball
The #15 ranked South Alabama Softball team lost two of three to conference leader Louisiana-Lafayette over the weekend to fall to 32-8 overall and 9-4 in Conference play.
On Saturday, the Jags split a double-header with #18 ranked ULL taking game one 6-2 but the Jags came back in the nightcap to even the series with an 8-4 win.
Stephanie Pilkington led the Jaguars at the plate on Saturday by going 4-for-8 with three RBI and a run scored. Blair Johnson, Taylor Rodgers and Alex Breeden all had three hits each and combined for three RBI and two runs scored.
Hannah Campbell got the win in game two after she struck out six with two walks and scattering four hits and allowed all four runs, but only two of them earned.
Farish Beard took the loss in game one after allowing six runs, all earned, on seven hits while striking out one with one walk.
On Sunday they fell 5-1 to give ULL the series. Though the Jags scored first in the top of the second inning, the Ragin' Cajuns scored five unanswered runs over the next two innings to hand the Jaguars their second consecutive SBC series defeat.
Alex Breeden was the lone run for the Jaguars on Saturday with a one-out solo home run to put her team-leading number at seven on the season.
Campbell took the loss to fall to 13-4 on the season after allowing five runs, only one earned, on seven hits with only one strikeout and one walk. Holly McKinnon threw two innings of shutout relief with on strikeout and two walks and only allowing one hit.
South Alabama will have the week off until the Weekend series against Georgia State. They will play a double-header on Friday beginning at 4pm at Jaguar Field and will play the final game on Saturday beginning at noon ahead of Easter Sunday the next day.
Baseball
Locke St. John and Ben Taylor combined for a four-hit shutout against Arkansas State on Friday to start the weekend off with a 5-0 win. But would drop the next two games to lose the series.
Read more
Baseball
The Jaguar baseball team will host Arkansas State for a three-game weekend series at Eddie Stanky Field starting Friday evening at 6:30pm.
Locke St. John (3-1) will make his ninth start of the season against right hander David Owen (4-1) for the Red Wolves. USA enters the game after taking two of three games from Texas State last weekend but dropping a midweek game to Nicholls State 15-4. USA has an overall season record of 15-17 and a 5-6 record in the Sun Belt.
Saturday night the Jags and Red Wolves will get underway at 6:30pm again with right hander Kevin Hill (2-4) taking the mound against lefty Chandler Hawkins (2-4) for ASU. The two will round out the weekend with a 1pm start on Sunday with righty Bradley Wallace (3-3) taking the mound for ASU while USA has not named a starter for Sunday yet.
Arkansas State enters the game with an 18-15 record overall and an 8-4 record in conference play.
Softball
The Jaguars will be in Lafayette taking on fellow Sun Belt powerhouse Louisiana-Lafayette in a three game series. Saturday they will start it off with a double-header beginning at 2pm.
USA enters the game after a 3-2 win over Mississippi State and sporting a 31-6 record overall and a conference record of 8-2. ULL enters the weekend on a 13-game winning streak with an overall record of 28-6-1 and a perfect conference record of 9-0, which puts them on top of the standings for the conference.
Track and Field
The USA Men's and Women's track and field teams will compete in their third and final home event as they host the 14th annual South Alabama Invitational at Jaguar Track on Friday and Saturday.
Fellow Sun Belt schools Arkansas State, Louisiana-Lafayette and Troy will be in attendance as well as Belhaven, Birmingham Southern, Loyola (La.), Tulane, West Florida and William Carey.
The Jaguars will also recognize 13 graduating seniors in a brief ceremony on Saturday. Tyler Agee, Nick Farell, Leah Hixon, Noelle Jones, Jarrod Kedzior, Tori Lawson, Jeff Long, Melissa McClusky, Adam Patterson, Garrett Schumacher, Alex Shields, Connor Smith, and Bobbie Williamson will be the ones honored.
Women's Golf
The Women's Golf team will compete in the Sun Belt Championships beginning on Monday at Steelwood Country Club in Loxley, Alabama. The event will run through Wednesday.
Football
Head coach Joey Jones announced that Quinton Dent has signed a National Letter-of-Intent to join the South Alabama football team this fall.
Dent played the previous two seasons at Laney (Ca.) Community College and is the second JuCo defensive back to sign with USA this spring and raises the number of secondary players in this recruiting class to ten.
Dent is a 6'3″, 180-pound native of Haines City, FL. He earned first-team all-Golden Gate Conference Central Division honors last fall as he helped his team to an 8-3 record. He recorded 32 total tackles, 23 of them solo, with three interceptions and a team-best 13 passes broken up.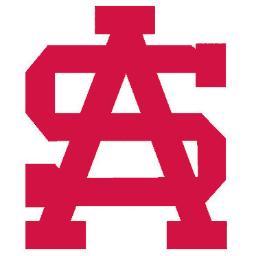 The South Alabama baseball team fell 15-4 at Nicholls State on Wednesday evening as the Colonels outscored the Jags 12-1 over the final seven innings.
NSU had 16 hits led by Keith Cormier's 4-for-5 performance with two doubles, a home run, three RBI and three runs scored. Tyler Duplantis finished 2-for-4 with three RBI and two runs scored.
The Jags jumped out to a 3-0 lead in the top of the first inning when Adam Ballew and Cameron Cummings led off the game with back-to-back singles. Cole Gleason walked to load the bases with no outs. Hayden Jones hit a RBI single to left field to score Ballew for a 1-0 lead. Matt Wojciechowski hit a sac fly to center field which scored Cummings and double the lead to 2-0. Finally Justin Cullifer hit a one-out RBI single to left field later in the inning for the third and final run of the inning for the Jaguars.
The Colonels answered with three runs of their own in the bottom of the first inning to tie the game at three apiece. A one-out, two-run homer by Cormier would cut the Jag lead to one run before a sacrifice fly netted the tieing run.
In the bottom of the third, Duplantis gave the Colones a 4-3 lead on an RBI fielders choice.
They would then take control of the game with a six-run fourth inning. They would add three more runs in the bottom of the eighth inning.
The Jags fall to 15-17 on the season while the Colonels improved to 17-18.
USA will host Arkansas State for a weekend series against the Red Wolves at Eddie Stanky Field starting on Friday at 6:30pm.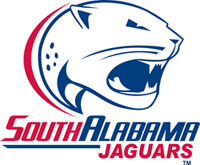 South Alabama Softball downed Mississippi State 3-2 at Jaguar Field Wednesday evening after the Bulldogs threatened with bases loaded in the top of the seventh inning.
Farish Beard earned the win to move to 17-3 on the season with four scoreless innings with three strikeouts and two walks and only allowing two hits. Hannah Campbell closed out the game by retiring three consecutive Bulldogs.
The Jags scored all of their runs in the bottom of the second inning. Alex Breeden hit a one-out double to left field and had Alyssa Linn pinch-run for her. Then Amanda Herron would hit a two-run homer, her third homer of the year, to take a 2-0 lead. Taylor Rodgers would reach base after being hit by a pitch and would score when Stephanie Pilkington hit a two-out RBI single.
Pilkington went 2-for-3 to lead USA. Chloe Rathburn, Breeden and Herron all had a hit each as the Jags had five hits, the same number as the Bulldogs in the game.
MSU would score their first run in the top of the fifth inning by way of an error. Campbell would hit the first batter she faced but then retired the next six bulldogs she faced.
In the top of the seventh the first three batters all hit singles to load the bases against Campbell. Then a sacrifice fly to right field would score one run to cut the Jaguar lead to 3-2 then Campbell closed it out by retiring the next two batters preserving the win.
The Jags will travel to #18/20 Louisiana-Lafayette for a three game series starting with a double-header on Saturday at 2pm then the third and final game on Sunday starting at 1pm. Saturday's games will be broadcased on ESPN3 and the link to watch is http://espn.go.com/watchespn/index/_/id/1748519/NCAA-Softball-South-Alabama-vs-Louisiana-Lafayette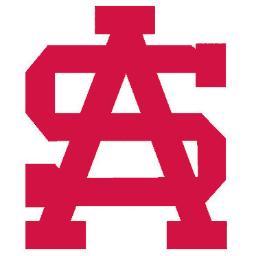 The USA baseball team will face Nicholls State Wednesday afternoon in Thibodaux, Louisiana for their midweek game.
The Jags ended a five-game losing skid last Friday when they won the first game against Texas State en route to winning the weekend series 2-1 in San Marcos. They will look to build on that this week against the Colonels.
USA enters with a 15-16 record overall while Nicholls State enters with a 16-18 record after dropping four of their last five games including two of three against Northwestern State last weekend.
USA will start lefty Jared Gates (1-3) for the seventh time this season. He is 1-2 with a 0.74 ERA in his four night starts this year. He has 18 strikeouts and nine walks in 24 1/3 innings and is limiting opposing batters to a .138 batting average at night. The Colonels will start right-hander Ryan Deemes (1-2).
The game will get started at 6pm and can be heard locally on 105.5FM WNSP or worldwide on WNSP.com. A live video stream can be purchased through the Nicholls State website GeauxColonels.com to view online.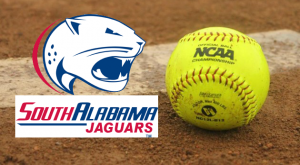 The South Alabama Jaguar softball team fell a few spots in this weeks polls after going 1-3 last week.
They fell from the #11 spot last week to #15 in the USA Today/NFCA Top 25 poll and to #16 in the ESPN.com/USA Softball Top 25 poll.
They look to shrug off last week's performance and start this week off on the right foot when they host Mississippi State Wednesday afternoon at Jaguar Field. The all-time series between the two is knotted at 2-2 after the Jags won a pair of games last season against the Bulldogs.
MSU enters the game with a 30-12 record overall and a 3-9 record in SEC play while the Jaguars enter with a 30-6 record and 8-2 in Sun Belt play. USA continues to have the best ERA in the nation for the fourth consecutive week. As a team the Jags have an ERA of 0.99 while Farish Beard continues to lead the nation with her ERA of 0.64. Hannah Campbell currently sits fifth in the nation in ERA with a 0.78.
After Alabama's win over the Jaguars last week, they moved up to #2/3 in the Top 25 polls. They are third in the USA Today poll and second in the ESPN.com poll. Oregon is the top team in both polls but UCLA and UA are second or third depending on the poll.
South Alabama continues to be the top ranked team in the Sun Belt, but Louisiana-Lafayette has closed in on the Jaguars. While the Jags are 15th in the USA Today Poll, the Cajuns are 18th in the same poll. In the ESPN.com Poll they are ranked 20th.
After MSU, the Jags will travel to Lafayette for a three-game weekend series against the #18/20 ranked Cajuns.
The Jags and the Bulldogs will get underway at Jaguar Field at 6pm.